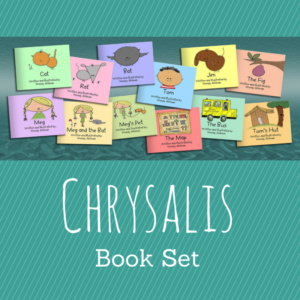 Chrysalis Book Set: Teach Your Child to Read!
Includes 12 books in total.
Product Description
Wendy's students have been enjoying these books for some time now, but they will soon be available to the general public. While these books are very simple, only eight pages each, each book contributes to the story within the series. Not only the mechanics of reading are taught, but the love of reading as well. Each page is accompanied with playful illustrations, which Wendy also illustrated, using the basic shape technique that she uses every day when teaching arts and science.